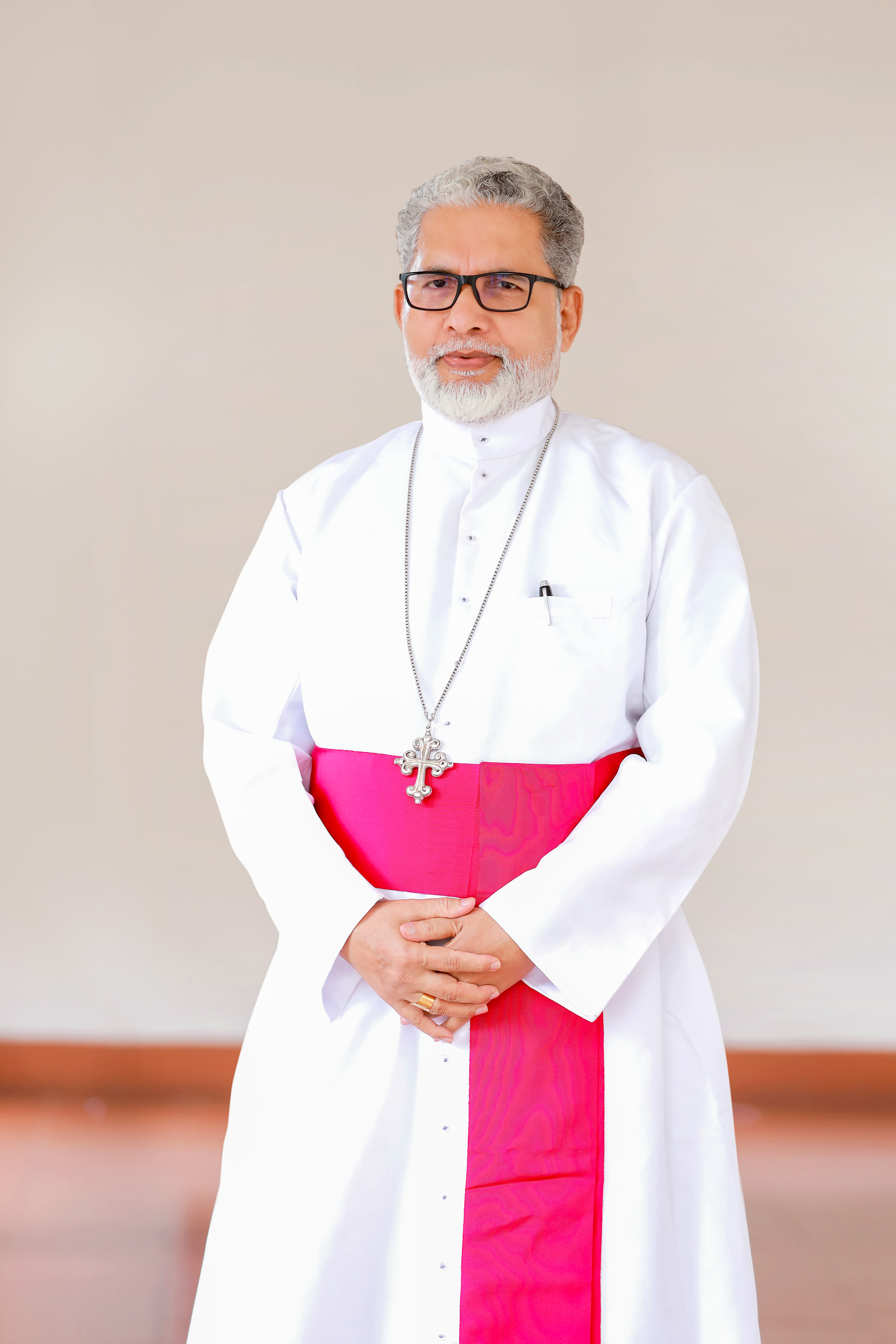 H. E. Mar Joseph Kallarangatt
Bishop
Date of Birth:27 January 1956
Priestly Ordination : 02 January 1982
Episcopal Ordination: 02 May 2004
Enthronement: 02 May 2004
Mar Joseph Kallarangatt, the third Bishop of the Eparchy of Palai, was born on 27 January 1956 at Kayyoor. After his schooling, he joined the Good Shepherd Minor Seminary, Pala for ecclesiastical studies. He completed his Major Seminary studies at St. Thomas Apostolic Seminary Vadavathoor and was ordained priest on 02 January 1982 by His Excellency Mar Joseph Pallikaparampil. After having served as assistant parish priest at St. George Forane Church Aruvithura and St. Augustine's Forane Church Ramapuram, he was sent to Rome for higher studies in 1984. He studied at the Pontifical Greorgian University, Rome and took doctorate in theology. His doctoral thesis was "The Holy Spirit, Bond of Communion of Churches: A Complete Study of the Ecclesiology of Yves Congar and Nikkos Nissiotis". In 1990, he was appointed Professor of theology at Paurastya Vidyapitham and St. Thomas Apostolic Seminary, Vadavathoor. In 2001, he was appointed the President of the Paurastya Vidyapitham, Vadavathoor and continued in the office till his appointment as the Bishop of Palai on 18 March 2004, at the retirement of His Excellency Mar Joseph Pallikaparampil.
The Episcopal Consecration of Bishop Joseph Kallarangatt was on 02 May 2004 by His Grace Mar Joseph Powathil and was enthroned by His Beatitude Mar Varkey Cardinal Vithayathil, the Major Archbishop at the solemn liturgical ceremonies held at Arunapuram, Pala. Mar Joseph Kallarangatt had published more than 40 scholarly books on Theology and Oriental Liturgy. The Bishop had participated and presented papers in different theological conferences in and outside the country. Ever since the begining of his teaching ministry as a prolific writer he has been writing on various theological and secular topics in different international, national and local journals. On 18th April 2018 His Excellency was received in audience by Pope Francis and presented his new book "Windows to Heaven."
From 2010-2018 he was the chairman of CBCI Doctrinal Commission. At present he is the Chairman of the Syro-Malabar Synodal Commission for Family, Laity and Life. In February 2012, he is appointed as a member of the Catholic delegation of the Joint Commission for dialogue with the Malankara Jacobite Syrian Orthodox Church and the Malankara Syrian Church. He attended XIII Ordinary General Assembly of the Synod of Bishops on the New Evangelization for the Transmission of Christian faith, held at Rome from 07-28 October 2012. Under his patronage and leadership, the 31st Plenary Assembly of Catholic Bishop's Conference of India (CBCI) was hosted by the Eparchy from 05 to 12 February, 2014 at Alphonsian Pastoral Institute, Arunapuram, Pala. He, as the delegate of Syro-Malabar Synod, attended XIV Ordinary General Assembly of the Synod of Bishops on Family held at Rome from 04-25 October 2015. His Excellency attended the Synod of Ukraine Church and presented a paper on Syro-Malabar Church as the delegate of Major Archbishop from 05-11 September 2016 held in Ukraine. He presented a paper on "The Christological and Trinitarian Syriac Hymns and the Uniqueness of the East Syriac Chanting in the Context of the Syro-Malabar Liturgy" in the Theological Symposium at Holy Spirit University, Beirut, Lebanon from 02-04 May 2019. He made Ad Limina Apostolorum visit from 02-15 October 2019.
Publications from Bishop Joseph Kallarangatt
Articles from Bishop Joseph Kallarangatt
Past Engagements
01-03-2021
Mar Sleeva Meeting
Meeting @ Mar Sleeva
27-02-2021
Visit @ SJCET
Visit @ SJCET Edited
04-03-2021
Inaguration @ Mar Sleeva
Inaguration @ Mar Sleeva
05-03-2021
Meeting with Rev.Managers
Meeting with Rev.Managers of Plus Two ,HS,UP LP
06-03-2021
Meeting With Sunday School Head Master
Meeting With Sunday School Head Master